Wings Over Scotland | One more to go
…until we can all start actually trying to achieve independence again.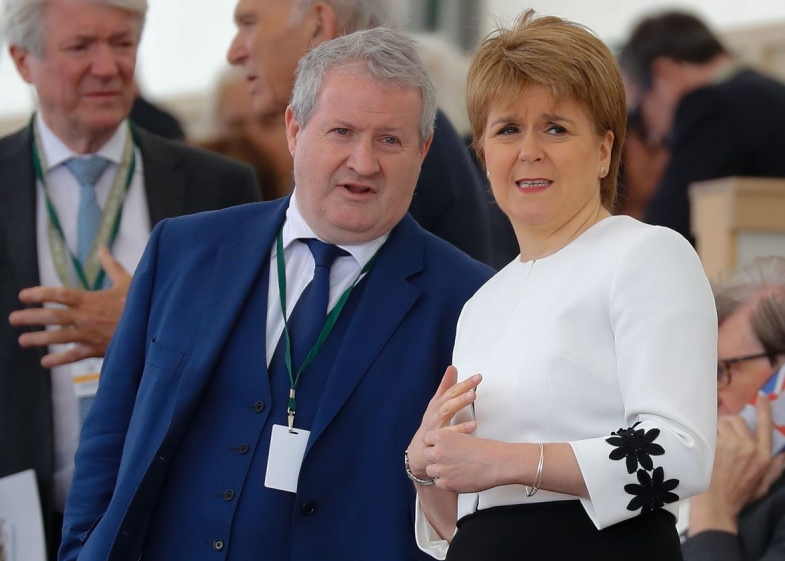 (Unless they replace him with Kirsty sodding Blackman or something, obv.)
We have no idea yet who might stand to succeed Blackford – the absolutely awful Stephen Flynn is clearly likely to throw his hat in the ring, but we don't know if there'll be a contest. Maybe Pete Wishart will take a tilt at another Westminster role and use it to block independence there too.
Blackford's exit was firmly in keeping with his very long record of empty promises in the Commons ("Scotland will not be [insert thing that subsequently happened to Scotland]") – just last week he'd told The Scotsman he was going nowhere.
Whoever ends up in the job will be in office at the most crucial time in the Yes movement's history since 2014. It looks like this is where we find out once and for all if there's anyone left in the party's cosy, well-fed Westminster contingent who's worth anything at all, or if like Blackford they're all talk and no trousers.
Obviously we'd love to see Joanna Cherry stand and win and really put the cat amongst the pigeons, but we'd be surprised if it happened (although if Flynn wins uncontested we reckon she'll get her previous role back, which would be something).
Unless it does, expect pretty much business as usual from the Pension Posse. And until the real roadblock is removed, independence is still going nowhere.