Pedestrian Safety: What You Need To Know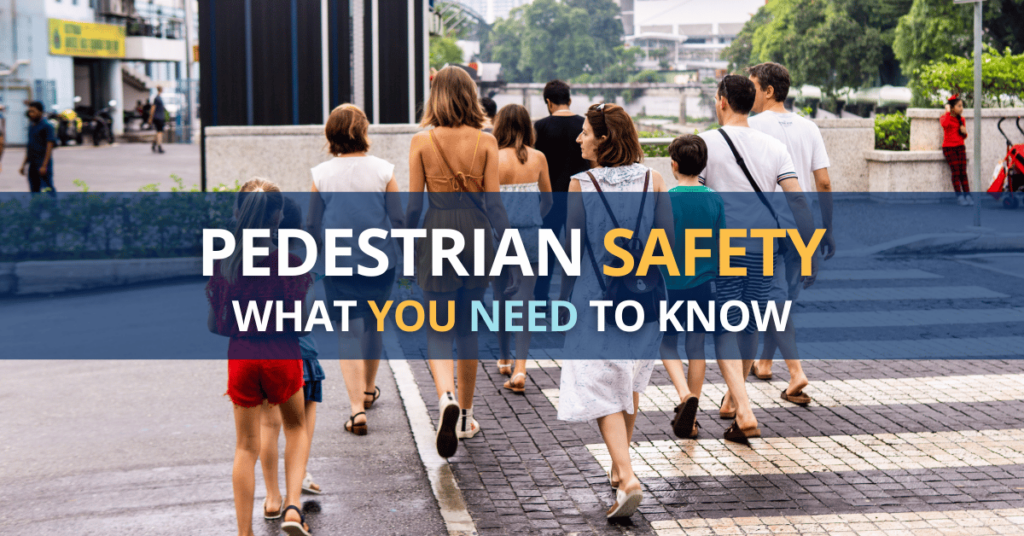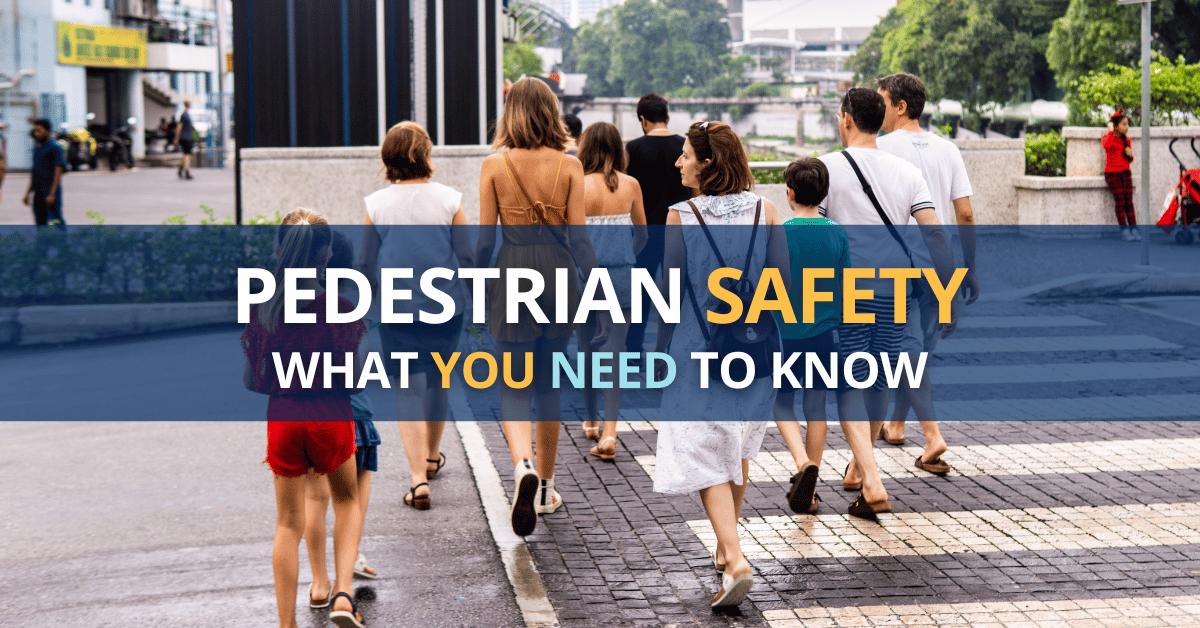 Pedestrian safety is crucial for drivers and for those traveling by foot. To improve safety, drivers must eliminate behaviors such as distracted driving, drinking and driving and speeding. People walking must cross at intersections, avoid drinking and walking, distracted walking and be extra careful after 6pm.
To bring attention to this critical public safety issue, the U.S. Department of Transportation announced on September 29, 2020, that October was being designated as "National Pedestrian Safety Month." October was chosen because October is historically the most dangerous month for those traveling by foot.
To learn about a pedestrian's legal rights after being injured in a car accident, please check out our blog post, "Car Accidents With Pedestrians: How the New Michigan No-Fault Law Affects Them."
Good news about pedestrian safety in Michigan
The number of car accidents involving pedestrians in Michigan in 2021 was lower than it was 10 years ago in 2012. Similarly, the number of pedestrians involved in and/or injured in auto accidents in Michigan in 2021 was lower than 2012 levels.
For example:
In 2021, there were 1,790 pedestrian-involved car accidents in Michigan, down 21.5% from 2,281 in 2012.
There were 1,891 pedestrians involved in car crashes in Michigan in 2021, a 21.1% drop from 2,397 in 2012.
In 2021, there were 1,453 pedestrians injured in Michigan auto accidents, which was 25.9% lower than 1,962 in 2012.
Bad news about pedestrian safety in Michigan
Pedestrian deaths in Michigan hit a 10-year high in 2021 at 183 lives lost, up 37.5% from 133 in 2012.
Pedestrian safety in the U.S.
There were 6,516 pedestrians killed in car crashes in the U.S. in 2020, which was more than any single year in the 10 years since 2011.
Significantly, although pedestrian deaths increased, the number of pedestrians who were injured in auto accidents in the U.S. in 2020 dropped 28% to 54,769 from 75,650 in 2019.
Does daylight savings time cause car accidents?
Research shows that fatal car accidents increase 6% in the spring after daylight savings time kicks in and people set their clocks ahead by one hour – causing them to get one less hour of sleep. There is no research showing how car accidents are affected by the end of DST in the fall.
Daylight savings time ends Sunday, November 6, 2022, at 2:00 am, at which time people will set their clocks back one. By "falling back," people gain an hour of sleep.
Pedestrian safety for drivers
Drivers should follow these safety tips to keep pedestrians safe:
Be vigilant about watching for people walking
No distractions – no texting or talking on the phone while you are driving
No drinking and driving
Stop before entering the crosswalk if you and the traffic traveling in your direction has a "steady yellow indication" or a "steady red indication" (MCL 257.612(1)(b) and (c))
Yield for people who are lawfully within the crosswalk because they have the right of way (MCL 257.612(1)(a), (c)(ii), and (d))
Make sure you slow down – enough so that you can stop quickly if necessary – as you enter or turn through a crosswalk
Stop far enough back from a crosswalk so that other drivers can see if and when people are crossing
Do not pass cars, trucks, motorcycles that have stopped at a crosswalk because they may have stopped to allow a person to cross the street
Be extra cautious when the driving conditions are less than optimal for seeing people walking, such as at nighttime or dusk or when it is raining or snowing
Be extra cautious and aware in areas where children are likely to be, such as school zones and in residential neighborhoods
No speeding or aggressive driving
Do not drive when you are tired, sleepy or drowsy
Watch for people when you are backing up
Distracted walking
Yes, there actually is such a thing as distracted walking, and you've likely seen it if you're walking on a street and see people walking while looking at their cell phones. Distracted walking is a significant contributing factor to many of the injuries and deaths caused by pedestrian-involved car crashes. The National Safety Council says that distracted walking incidents are increasing.
Pedestrian safety tips for people traveling by foot
Here are some pedestrian safety tips for those who are traveling by foot can follow to keep themselves safe:
Cross at intersections and don't jaywalk: Between 2012 and 2021, 24% to 40% of all pedestrian fatalities involved people "crossing not at an intersection"
Be careful between 6 pm and 7 pm: From 2017 and 2021, this time of day had the most motor vehicle accidents involving people traveling on foot
Be careful on Fridays, Saturdays and Sundays
No distractions – no distracted walking
Wear bright or reflective clothing to make sure you can easily be seen
Be extra alert at night
Do not assume drivers can see you
Use a flashlight if you are walking at night
Walk on sidewalks – not in the road – whenever sidewalks are provided (MCL 257.655(1))
Walk on the side of the road facing the traffic if you must walk in the road because sidewalks are not provided (MCL 257.655(1))
Obey traffic signals
Always make eye contact with drivers before entering the street
Watch for cars entering or exiting driveways, or backing up in parking lots
Were you hit by a car while crossing the street? Michigan Auto Law can help
If you or a loved one were hit by a car while you were walking across the street, you can call us toll free anytime 24/7 at (800) 777-0028 for a free consultation with one of our experienced pedestrian accident attorneys. We will answer your questions about your legal rights to pain and suffering compensation, economic damages, auto No-Fault insurance PIP benefits, and settlements in cases like yours. There is absolutely no cost or obligation. You can also get help from an experienced injury attorney by visiting our contact page or chat feature on our website.
(Source: Michigan Traffic Crash Facts, Fact Sheets, Pedestrians, 2012-2021; NHTSA, Traffic Safety Facts, "Pedestrians," 2020 Data (published May 2022))